equation puzzle
Math equation puzzle. Consider the following statements: A + A = B, B + B = D, A + D = E. Then what is the result of B + D + E ?
---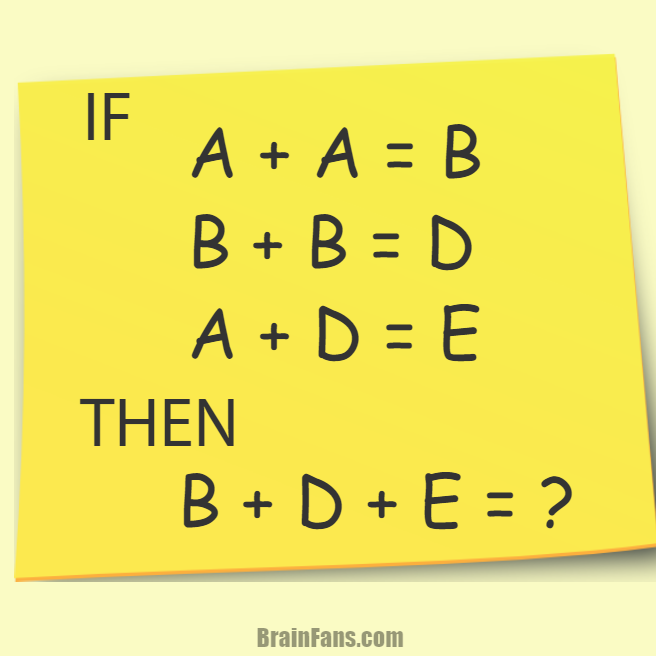 Please login to write comments



Can you also solve
can you find the missing letter riddle
Find the missing letter (red question mark). If you arrange all letters in a correct way, you will get two words. It's up to you now - can you be quick and find the words (and the letter)?