equation puzzle
Math equation puzzle. Consider the following statements: A + A = B, B + B = D, A + D = E. Then what is the result of B + D + E ?
---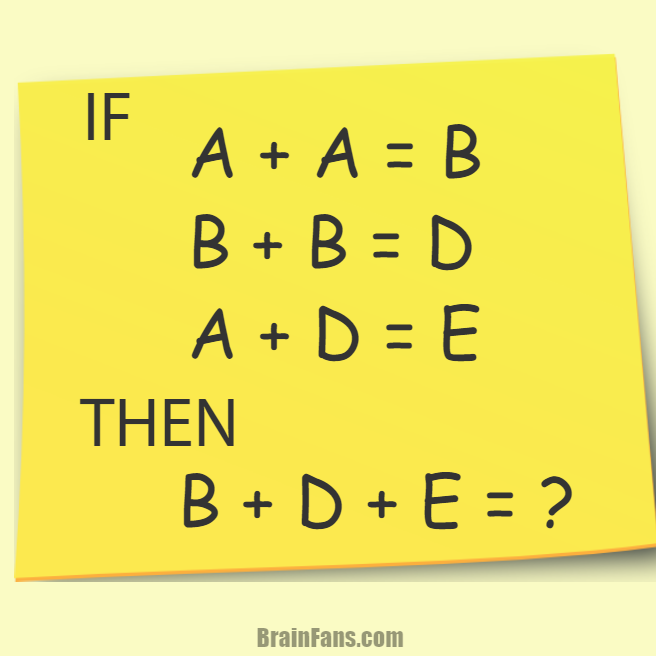 Please login to write comments



Can you also solve
How many triangles puzzle
Look at the picture and try to find as many triangles as possible. What is your answer? How many of them can you see? Do not hurry and solve this "how many triangles puzzle". Please like and comment below.