equation puzzle
Math equation puzzle. Consider the following statements: A + A = B, B + B = D, A + D = E. Then what is the result of B + D + E ?
---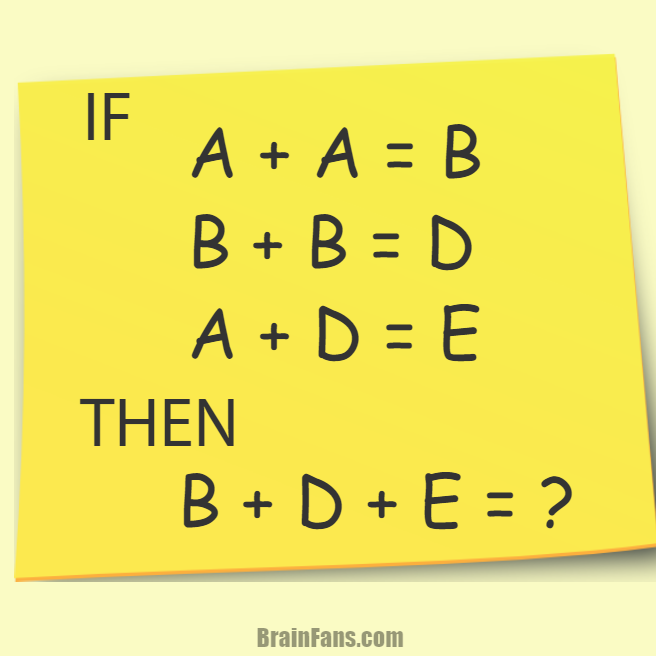 Please login to write comments



Can you also solve
Lemon number
There is an equation. Choose between four answers. Which number does the lemon represent?