equation puzzle
Math equation puzzle. Consider the following statements: A + A = B, B + B = D, A + D = E. Then what is the result of B + D + E ?
---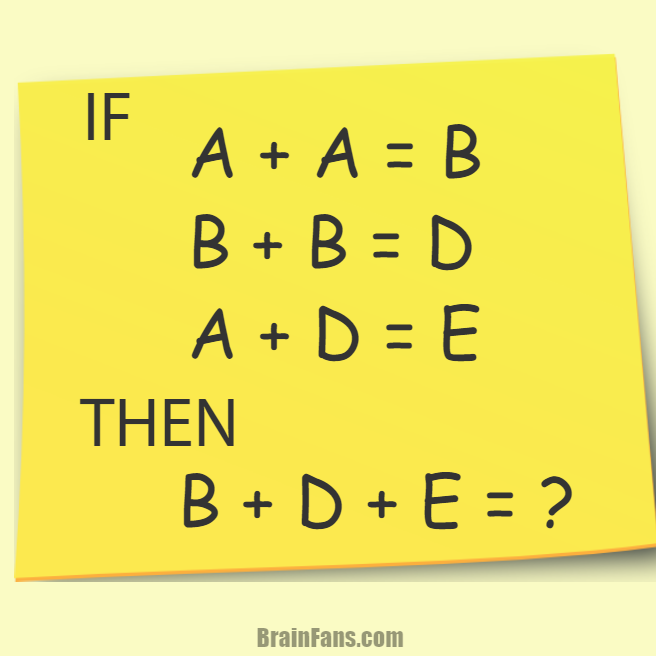 Please login to write comments



Can you also solve
Play with fruit
Find the value for the plum. Lemon, orange, grape, apple - all mean some number. Use all these fruit to get the result.