universe math brain teaser
complete this brain teaser divided into three single math puzzles. The first puzzle - solve easy math equations, get numbers for planets. Then use these numbers in a number series. Again, find the number for the alien picture. Using alien picture, you can find the final number for UFO caution sign.
---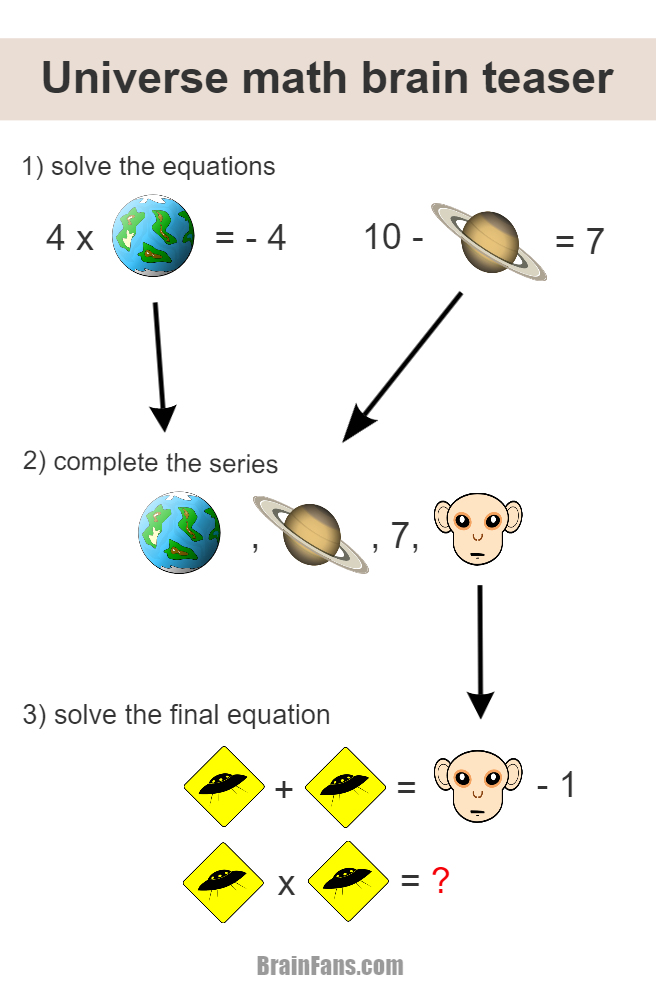 Please login to write comments



Can you also solve
what number fits into the last triangle
Find the number which fits into the last blue triangle (replace the red question mark with the correct number). Look at the numbers in the corners of the triangles - they give you hint how to solve this puzzle.