universe math brain teaser
complete this brain teaser divided into three single math puzzles. The first puzzle - solve easy math equations, get numbers for planets. Then use these numbers in a number series. Again, find the number for the alien picture. Using alien picture, you can find the final number for UFO caution sign.
---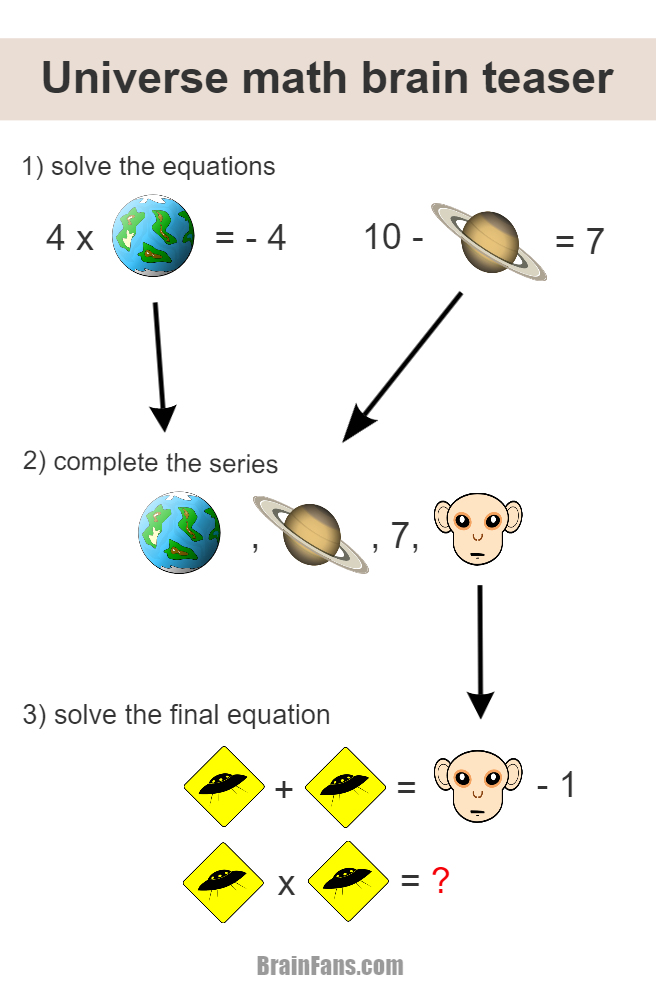 Please login to write comments



Can you also solve
Math Riddle
This was really hard.