number series puzzle
One of the hard number series puzzle in front of you. Use the numbers on the picture, put them into the boxes and get 30 as a result. Remember: you can repeat the numbers how many times you want!
---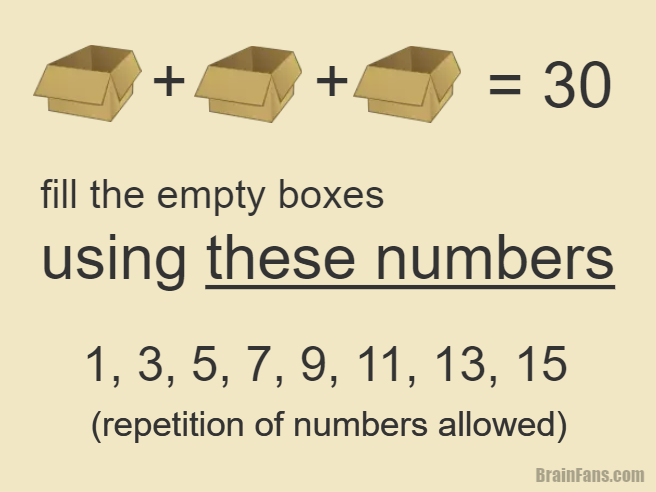 Please login to write comments



Can you also solve
Funny math puzzle
One funny math puzzle with sheep and dog. Which is the correct results of the equations? Please share your answer below in the comments.