number series puzzle
One of the hard number series puzzle in front of you. Use the numbers on the picture, put them into the boxes and get 30 as a result. Remember: you can repeat the numbers how many times you want!
---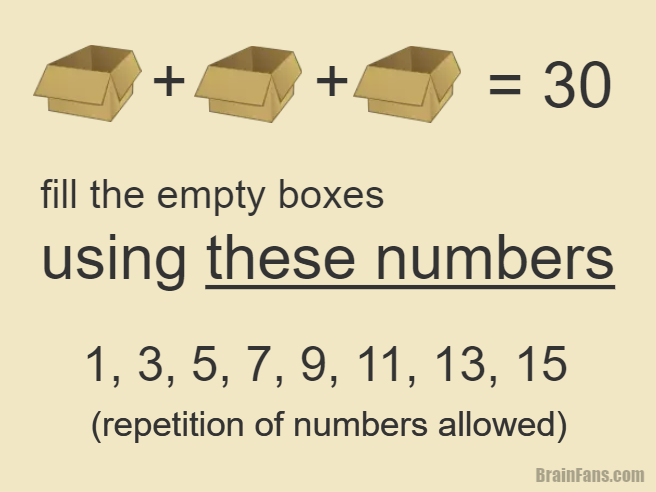 Please login to write comments



Can you also solve
missing number
Find the missing number ?? Look at the rows and the numbers.