Easy math riddle
One easy math riddle is prepared for your math skills. Is this really easy for you to solve this riddle? Please share & like.
---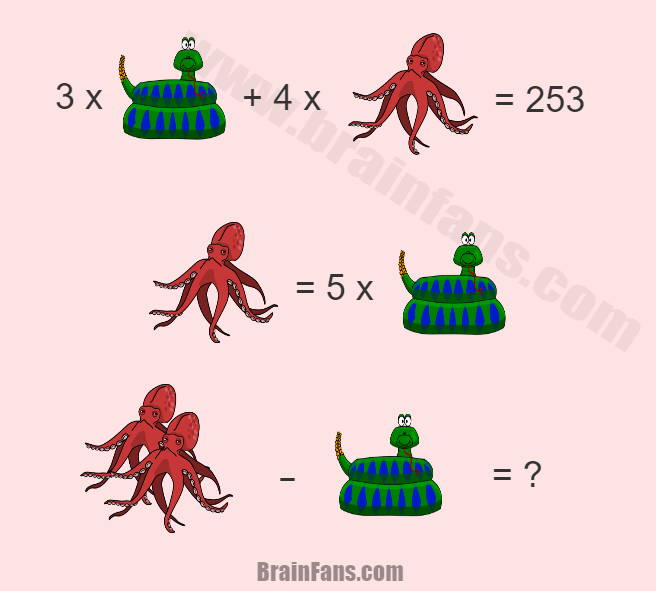 Please login to write comments



Can you also solve
fish logic math question
Can you solve this puzzle? There are two fish, each in different color. Each represents a number.