Rhind Papyrus - 25
This is an old problem, which could be use to explain some maths' history, fractions and equations.
The point is just think and write the equation. Solving is easy.
---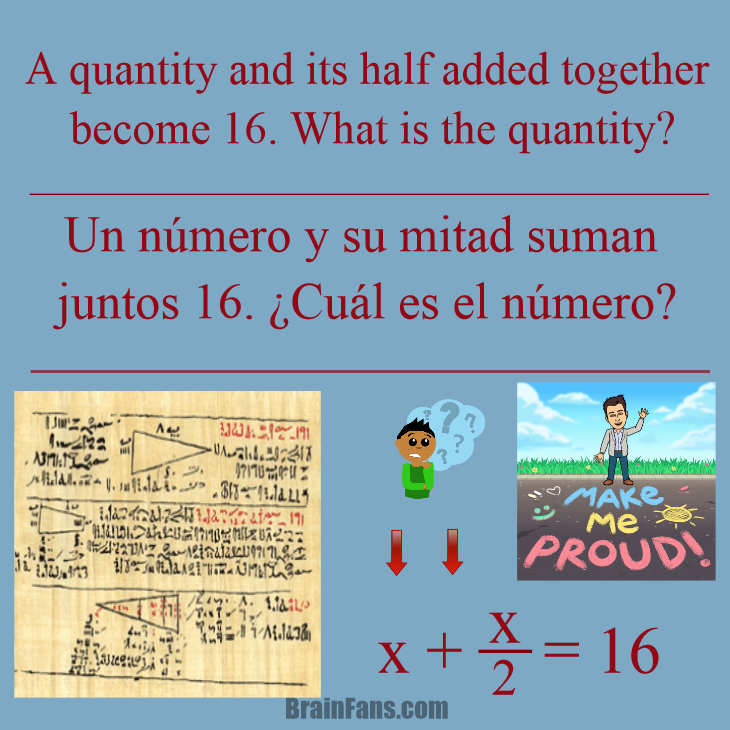 Please login to write comments



Can you also solve
ecuación 4
Planteo de ecuaciones usando modelo gráfico. Inducción.